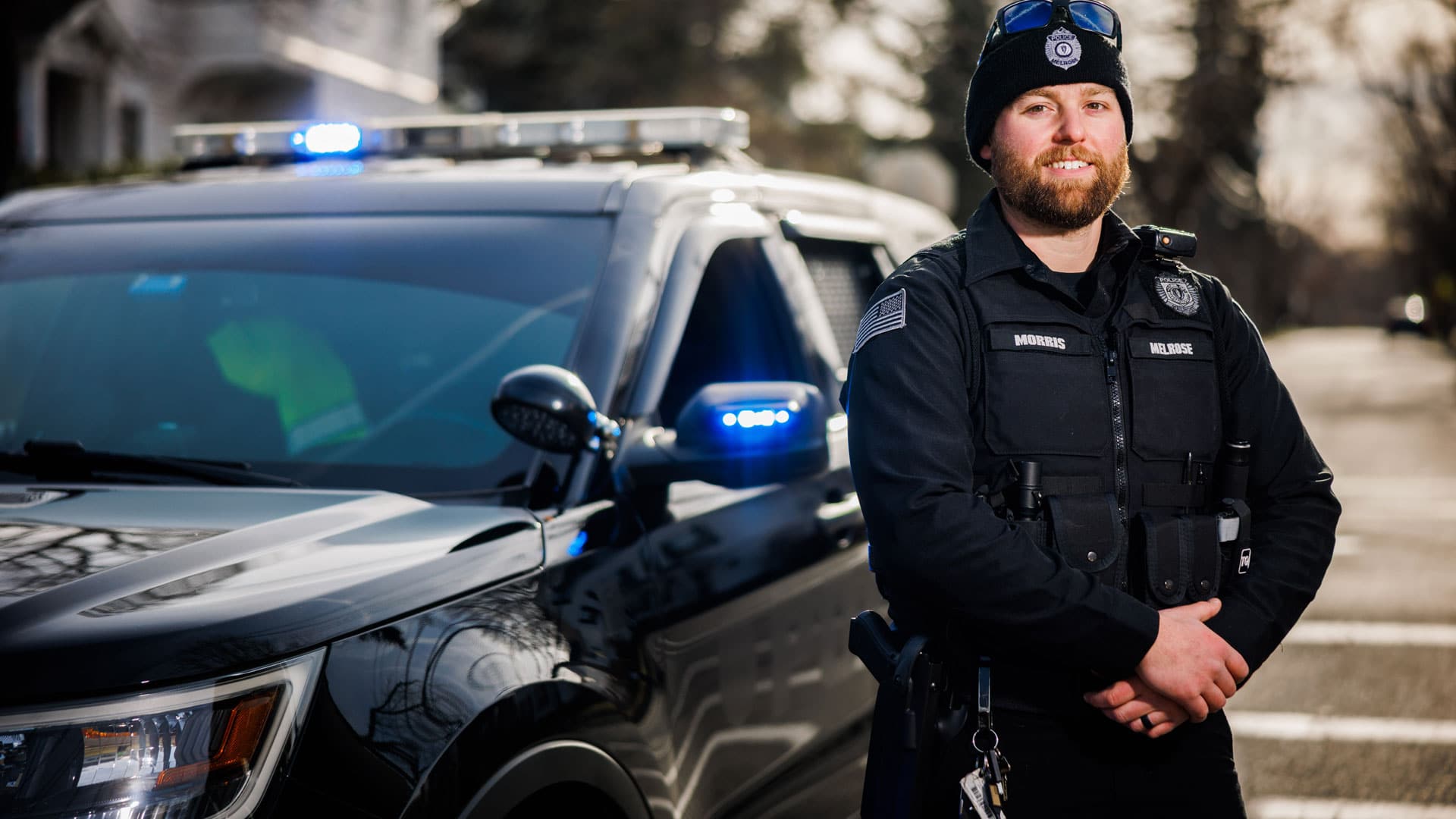 MELROSE — Chief Michael L. Lyle invites community members to the Melrose Police Department's free National Night Out event. WHEN: […]
The Melrose Police Department is pleased to report that Police Chief Michael Lyle, representatives of the Melrose Police Department, and […]
MELROSE — Chief Michael L. Lyle is pleased to announce that Melrose Police Department K-9 Giselle recently received a […]
The Melrose Police Department pledges to maintain the highest standards of integrity, ethics, excellence and teamwork in the performance of our mission while at the same time protecting the Constitutional rights of the citizens. Our mission is to strengthen public confidence in the organization, develop and maintain positive relationships with the community and promote the concept of teamwork for the benefit of all, while at the same time promoting a safe and friendly community through enforcement and education.
Comprised of nine divisions, Melrose Police Department is working to make our City better!
Learn More
Please dispose of all expired or unused medications at the Melrose Police Station.
Learn More
Fill out our form, each day, to notify us about overnight parking at your home.
Request Form
Your eyes and ears are an important part of our ongoing effort to keep Melrose a safe and peaceful place to live.
Submit A Tip
Make a Public Records Request online through our helpful online fillable form.
Request Now
A proactive approach toward protecting residents who suffer from serious cognitive impairments that put them at risk for wandering and getting lost.
Learn More